The Hilary Grace Foundation is proud to present our 4th Annual Golf Classic August 21st at a new location, the
Orchard Park Country Club! We look forward to hosting all our sponsors, golfers and volunteers for this great day!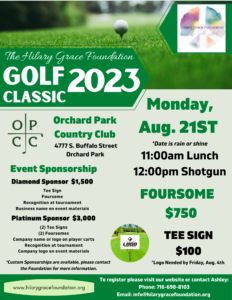 Our golf classic registration is sold out.
Thank you to all our sponsors and golfers for your continued support!