Foundation Board of Directors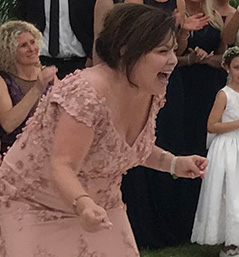 Sandra White, founder of the Hilary Grace Foundation, is Hilary's mom. Mother of three children, and married for over 37 years to Dr. Thomas White. In addition, she had the privilege of serving on numerous charitable committees, including Make-a-Wish, Children's Hospital of Buffalo, Ronald McDonald House, Board Member of Save the Michaels of the World and various community 5 K and 15 K Runs. Her charitable endeavors earned her recognition and honors by the New York State Senate in Albany.
Since the passing of her daughter, Hilary, it is now her passion and mission to continue her daughter's legacy of helping others. The frustration and desperation Sandra experienced during her daughter's efforts to become drug free, is the driving force in establishing this foundation. As Sandra laid her daughter to rest, she made a promise, to her daughter Hilary. She would be Hilary's voice. She would never let her kind, loving, and free-spirited personality ever be forgotten. She is fulfilling this commitment through this foundation.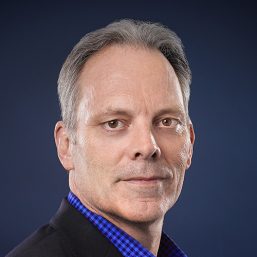 Tom is a physician at Buffalo Medical Group and most importantly father of Hilary Grace and her equally amazing siblings, Elizabeth and Ben. He grew up in the Buffalo suburbs, graduated from Canisius College and then went on to Medical School at the University of Rochester. He married his high school sweetheart, Sandra and returned to Buffalo to settle down and begin a family. Their three children, all highly motivated were successful in achieving their college degrees in the Buffalo area. They are a family committed to the community of Western New York. In addition to his practice, he has been team medical doctor for the Buffalo Bills since 1996.
He has been peripherally involved with numerous charities over the years. He knows firsthand the devastation of opioid addiction, both as a father and as a physician. Hilary's struggles with the illness and proper treatment has affected Tom and his family for a lifetime. His deep love for her and the excruciating pain of this tragic loss will only be matched by his commitment to help fight addiction for others.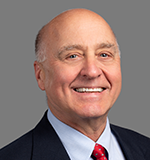 Steve and his wife Vanita have been married for over thirty-six years with three adult children and two grandchildren. Our family has been friends of the White family over all these years. Steve is a Buffalo native and has held a variety of financial management positions companies such as Carborundum and Eastman Machine Company. Steve remains dedicated to raising awareness of the opioid epidemic plaguing our society and our continued efforts to advance the mission of our Foundation.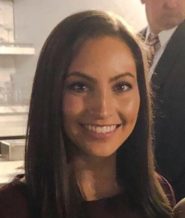 Elizabeth White, sister of Hilary White, joined the Buffalo Public Schools as an Educator in 2014. She has a Bachelor of Arts Degree in Communication and a Master of Science Degree in Education. Elizabeth is certified in Birth through Grade 6. Elizabeth has several years of nonprofit, organizing and education experience.
Elizabeth is an active member in the community. She has served on the President's Council for The Bison Scholarship Fund and various other committees over the years. Elizabeth joined the Hilary Grace Foundation after the loss of her sister Hilary. She hopes to educate the community and provide resources and information on how to fight the opioid epidemic.
Benjamin T. White is an attorney for Lippes Mathias Wexler Friedman LLP, serving as Team Leader for the firm's Sports, Entertainment & Hospitality Practice and a member of the firm's Corporate and Mergers & Acquisitions Practice Teams. Prior to joining Lippes Mathias, Ben was Counsel for Pegula Sports & Entertainment, LLC, a management company for various sports and entertainment properties, including the Buffalo Bills, Buffalo Sabres, Buffalo Bandits, and Rochester Americans. He is a graduate of the University at Buffalo's School of Management and New York Law School.
After the loss of his sister, Hilary, Ben has developed a strong sense of devotion to helping those individuals and families who are currently suffering from opiate addiction and is dedicated to bringing awareness and education to this pressing national epidemic.
Benjamin is actively involved in the Western New York community. In addition to his involvement with The Hilary Grace Foundation, Inc., he is a current member of the Kids Escaping Drugs Board of Directors and BISON Children's Scholarship Fund's President's Council.
Utilizing his legal background, Benjamin was instrumental in the formation of The Hilary Grace Foundation, Inc.
Larry Brownell was Hilary Grace White's Uncle and Godfather, so she held a special place in his heart. He misses her genuineness, vitality and loving and adventurous spirit. Larry wants others to know that Hilary was a source of encouragement and strength to others despite and perhaps because of her struggles but was often unaware of the positive effect she had on family and friends, co-workers and acquaintances. He hopes to honor Hilary by channeling some of her qualities as he assists the Foundation in impacting the community.
Larry, a 3M Senior Account Representative (retired), holds a Business Administration degree from the State University of New York at Buffalo. He is the Co-founder and Co-Director of RUN716, which raises funds for local charities, including the Hilary Grace Foundation Scholarship Fund. In addition, Larry is the founder and director of several charitable events in the WNY area including the Moonlight and Loughran's 5K Runs. He lives with his wife Kathy in Williamsville, NY.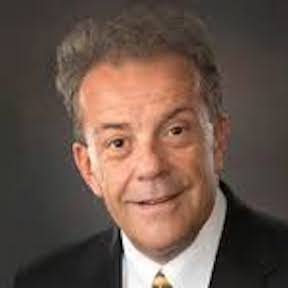 Michael joined P&A Group's CEO, Joseph Priselac, in 1978. Michael, together with his business partner, grew the company from a two person operation to its current size of over 160 employees. As President of P&A Group, Michael is responsible for ensuring the company runs smoothly and efficiently. He makes certain that the business model remains customer focused and that customer service is the chief influencer throughout every division of P&A Group.
A graduate of Canisius College, Michael received his Bachelor's of Arts and Master's of Arts degrees in English. He is a proud member of the Buffalo community and is involved in several business ventures and real estate development opportunities throughout the area.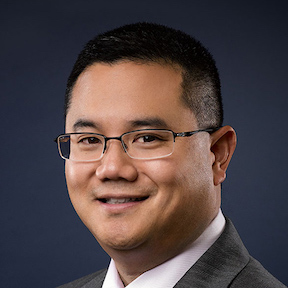 Dr. Kim was raised in Western New York. He attended SUNY Buffalo, earning his Bachelor's Degree in Biological Sciences in 1996, followed by a Master's Degree in 1998. He then completed his medical degree from New York College of Osteopathic Medicine in 2002. After completing his residency in Internal Medicine, Dr. Kim joined Buffalo Medical Group in 2005. He has been a part of their Primary Care division since then. Alongside with fellow board member, Dr. Tom White, he has been a part of the medical staff for the Buffalo Bills since 2011.
Dr. Kim lives in Orchard Park with his son, Trent.
Dr. Kim is no stranger to the pain and heartache that go hand in hand with drug addiction, having a family member struggle with this disease. Because of these heart-breaking experiences, Dr. Kim feels close to the White Family, and watched helplessly as his friends endured the tragedy of the loss of their beautiful daughter to the horrors of drug addiction. Mark was honored to be asked to become a Board Member for the Foundation, and hopes to help families in their struggles to cope with this devastating disease.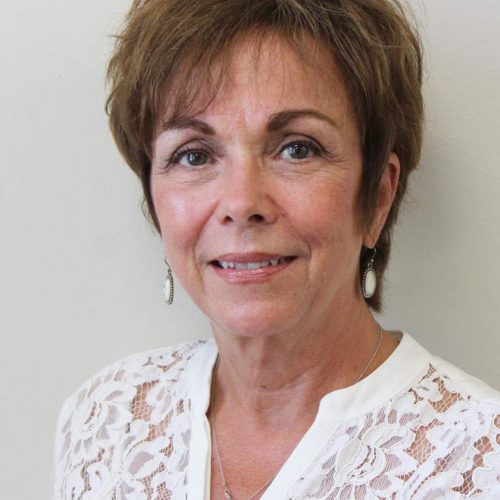 Peggy LaGree is a retired Erie County administrator where she oversaw the Erie County Clerk's Office for six years as Acting Erie County Clerk and First Deputy Clerk, served as Deputy Budget Director for four years and Deputy Comptroller for 14 years. In those positions she oversaw all fiscal aspects of the departments, supervised management teams and the day-to-day operations.
A lifelong resident of Western New York, Peggy has been involved in the Williamsville PTA, Girl Scouts of America and New York State Federation of Women. A close personal friend of the White family for over three decades, she watched Hilary grow into an accomplished and beautiful young women before succumbing to this terrible disease. Peggy is committed to working with the Hilary Grace Foundation to address the opioid epidemic through awareness, education and action.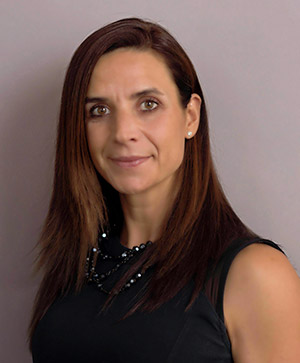 Kathryn J. (Katie) Hamister is the Associate Creative Director for Hamister Group, LLC. In this role she manages the Company's social media channels and social media campaigns for Hamister Group's entire portfolio. She leads an important element of the Company's marketing efforts in the growing social media sector. She started as Director of Photography, responsible for conception and creative execution of all healthcare and hotel property art.
She graduated Cum Laude from Savannah College of Art and Design in 2002, starting her own photography business later that year. She owned and operated Katie Hamister Photography for 12 years before joining Hamister Group full time.A graduate of Canisius College, Michael received his Bachelor's of Arts and Master's of Arts degrees in English. He is a proud member of the Buffalo community and is involved in several business ventures and real estate development opportunities throughout the area.